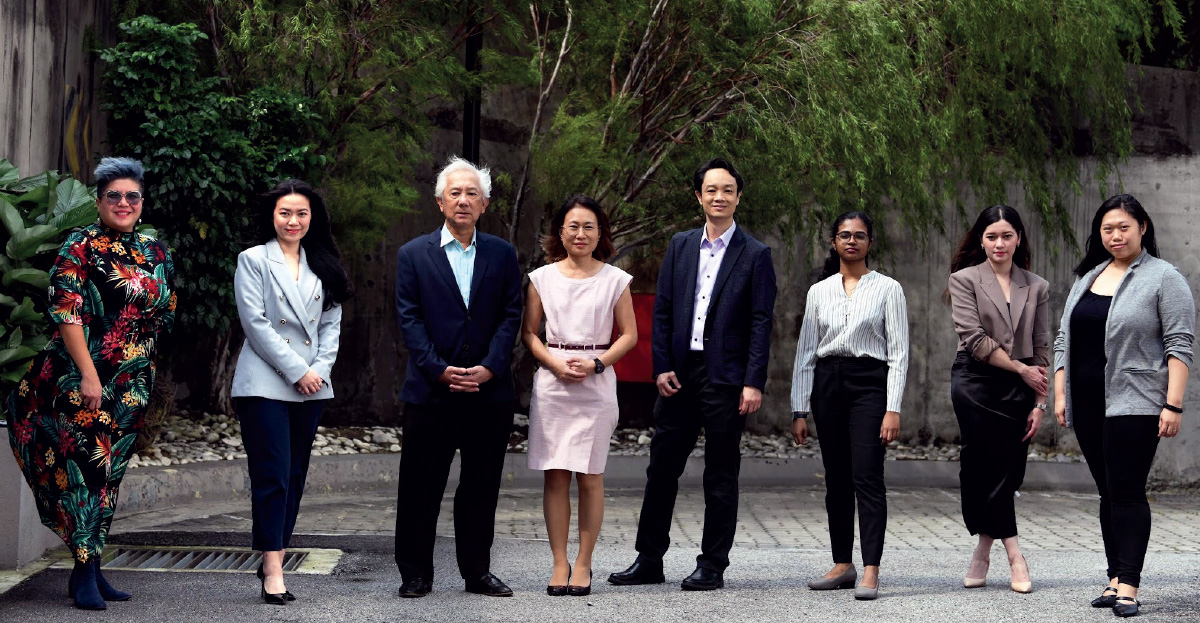 It was great to see a full house at The Edge Malaysia Property Excellence Awards (TEPEA) gala dinner on Nov 1. This year is a significant milestone for us — it is the 20th year of the awards.
In 2002, then editor of City & Country Au Foong Yee said to me that the 1997/98 Asian Financial Crisis had damaged the property sector badly and confidence was lacking because of numerous abandoned projects. To address the problem, homebuyers needed to know more about the strength and reliability of developers. She said The Edge Malaysia should set a benchmark that is credible and that can be a guide to house buyers and investors.
I agreed.
The challenge was to strike a balance between financial size and strength with product quality. After all, while buyers want quality homes, they also want to be assured that the developer who made the promise through glossy brochures will be around to finish it.
It was with that in mind that we devised a scoring and ranking methodology that has two parts:
1) Quantitative — which covers factors like shareholders' funds, turnover, profitability and cash/gearing. These are all publicly available and audited data that can indicate financial strength.
2) Qualitative — which covers areas like expertise, innovation, image, quality and value creation. We needed a panel of experienced and respected industry figures to do the judging. All our judges will abstain where they have a conflict. And to mitigate extreme scores being given out, the lowest and highest marks given by judges are taken out in the final calculation. This is a good practice commonly done in sports like gymnastics and diving.
We started the Top Property Developers Awards (TPDA) in 2003 in a rather low-profile manner. All we did was to publish the results in City & Country. The next year, we held a small lunch to present the awards with then housing and local government minister Tan Sri Ong Ka Ting as our very first guest of honour.
We have since grown and evolved by adding other categories of awards to recognise project and leadership excellence as well as individuals who have made outstanding contributions to the real estate industry.
But the TPDA ranking remains the most widely anticipated each year.
Rankings are like report cards on how each company has performed. While it is a good annual guide, what is more important, however, is to be strong and great to last the test of time. Development is after all a long game, and buyers and investors look for those who can weather the up and down cycles.
It should be noted that developers go through different stages of business — expansionary and consolidation. Some also undertake corporate restructurings. These have an impact on their financials and therefore their quantitative ranking. Together with the emergence of new players and companies innovating to meet new market preferences, changes in the overall TPDA ranking will happen over time.
Let me elaborate.
If we compare the Top 10 lists of the first two years of our awards with this year's, you will find that five companies (IGB, MK Land, Bandar Raya Developments, Island & Peninsular and Pelangi) that were on the 2003 and 2004 lists are no longer in this year's.
Similarly, four developers (EcoWorld Development, Matrix Concepts, OSK Holdings and Tropicana Corp) that made it to the Top 10 this year were not on the 2013 list.
Yet, others, like IOI Properties, Sime Darby Property (formerly Sime UEP), SP Setia, Sunway and UEM-Sunrise (formerly Sunrise) have been in the Top 10 from the very first year, although their rankings did go up and down the table in the past 20 years.
Our methodology has not changed, so the change in ranking is a manifestation of developments in the market as well as within the companies.
There is of course more than one way to measure performance, and a different methodology may well yield different results. While a little tweaking of the methodology may be due after 20 years, I believe the benchmark we have set has been beneficial to all stakeholders of the industry, as it has struck a balance between financial size and strength with product quality.
I would like to congratulate all the winners and recipients of The Edge Malaysia Property Excellence Awards 2022. Well done and long may you run!
Datuk Ho Kay Tat
Publisher and group CEO
The Edge Media Group